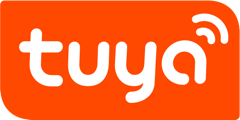 X801A Tuya Smart 1gang Wi-Fi Switch
XA series EU standard smart Wi-Fi switch is a physical button switch that works with Alexa and Google home, and can remote control lights appliances by Tuya Smart/Smart Life App. With this Wi-Fi switch, you can turn on the lights before you get home after work and make a scene that someone is at home when you are on vacation to keep your house safe.
Smooth Operation: Replaces any standard and/or old switch with ease, Innens smart rocker light switches are easy to control, designed to bring premium looks to your light switches with the easy to press buttons;
Safety Guarantee: Made of V0 flame-resistant PC shell that ensures a good durability, CE/RoHS/FCC certified, overloading and overheating supported for your safety.
* XA Series covers Wi-Fi | Zigbee | RF433 protocols. For more details, contact our sales team.